Do you have three years performing premium audits on workers compensation policies? If so, ISG wants to talk! We currently have multiple workers compensation premium auditor job openings for both physical and virtual auditors with workers comp auditing experience. Join one of the fastest-growing privately held companies in the US and turn your job into a career.
Not quite ready to make a move or not seeing a job that matches your exact qualifications? Send us an email with your resume and we'll keep you posted about new auditor job opportunities that we post in the future.
What is ISG Looking For in a Workers Comp Premium Auditor?
In addition to three years of workers co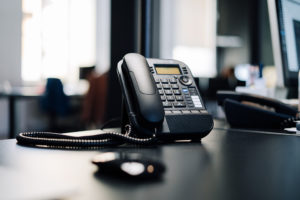 mpensation premium auditing experience, it is also helpful to have experience auditing general liability policies as well. A working knowledge of state, NCCI, and ISO guidelines is required as well as general knowledge of Microsoft Office. Experience using Visual Audit is helpful, but not required.
Because most of our auditors spend most of their time outside of the office (or in the case of our virtual auditors, all of their time) we also are looking for people with excellent communications and organizational skills.
In return, you can expect to be challenged with exciting and diverse auditing projects, receive ongoing training to help grow your skills and knowledge, and be part of a team that takes pride in excellence and their co-workers.
What Do Workers Compensation Auditors Do?
Most companies that provide workers' compensation insurance have to complete a premium audit every year. These audits make sure that the amount of workers' comp insurance that a company carries is appropriate, that workers are classified correctly and that the companies payroll accurately reflect the correct amounts specified in their policy, and that it is reflected in their premium.
How Are Workers Compensation Audits Performed?
Physical Worker Comp Audits
ISG physical audits are conducted on-site by our team of expert auditors with strong industry backgrounds, delivering audits developed with sound evaluation of payroll, financial statements, and the general ledger. We focus on audits of any size based in the Southeastern US, and welcome inquiries for larger audits outside the Southeastern region. We provide:
A deep understanding of policyholder operations, employee job duties, and subcontractor activity
Full exit interview upon audit conclusion ensuring complete accuracy
Thorough audit quality review by a team of premium audit experts
Workers Comp Telephone Audits
Our professional auditors efficiently conduct mail/voluntary audits on a variety of small-to-mid-sized policies. Our telephone audits include:
Proactive delivery of information to your policyholders for audit preparation
Interview scheduling that is coordinated for the convenience of all parties involved
Superior customer service and response time
ISG's professional auditors efficiently conduct mail/voluntary audits on a variety of small-to-mid-sized policies. We provide:
Exceptional customer service and auditor professionalism
Effective and responsive communication throughout audit
Timely response throughout audit process and final audit delivery