Insurance premium auditor roles are important to maintain the infrastructure and reliability of insurance companies and during the pandemic, ISG has seen a number of these virtual auditor jobs migrate to being permanently remote positions.
Insurance companies are among the largest companies in the United States and do a great deal of business each year and insurance premium auditors keep these companies in check by making sure that all operations are adhering to local, state, and federal laws and regulations. These roles have traditionally been completed in-house, but there are increasing numbers of remote positions available for virtual premium auditors.
What Is a Virtual Premium Auditor?
A virtual premium auditor is a premium insurance auditor who completes their work remotely. As an auditor, it is your job to ensure that insurance companies are completing all of their duties and responsibilities appropriately. Completing this work remotely involves reviewing the data of a company (to be delivered virtually), maintaining the confidentiality of the business in question, and reporting any findings you uncover to the proper authorities.
Expected Duties and Skills for Remote Premium Auditing Positions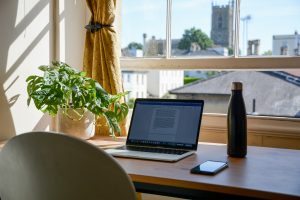 As a remote premium auditor, it is your responsibility to uncover any inappropriate business practices, fraud, or questionable company policies on the part of a company and its employees. To successfully complete this role, you should have a minimum of three years of experience auditing Workers' Compensation and General Liability policies, a working knowledge of state, NCCI, and ISO guidelines and be a driven self-starter able to deal with the unique issues and opportunities of not working in an office.
During your time as an auditor, you will be required to investigate the business practices, company data, and financial records of a company. During your investigation of these records, you are tasked with finding any records that do not line up, any inaccurate renderings of insurance coverage and payouts, and any company policies or regulations that do not adhere to the lawful practices of the state in which the company resides.
As a remote premium auditor, you have an additional responsibility: time management. As a remote worker, it falls within your job description to effectively manage your time in order to complete all of the duties required of a virtual premium auditor. A reliable computer and internet connection are also required to successfully work in this position.
Why Work from Home As a Remote Virtual Auditor?
Working from home affords numerous benefits. These benefits include:
Flexible scheduling. People who work from home may be able to work according to their own preferred schedule.
Flexible location. When you work from home as a virtual premium auditor, you can complete your work anywhere you have a secure internet connection. From a coffee shop and your personal hotspot to a hotel in your favorite vacation spot, working remotely offers a host of benefits regarding location and availability.
Wider job pool. Working remotely allows you to apply for jobs all across the country, and even around the world. With a remote position, you have a much wider job pool to select from than if you focused your search on local premium auditor positions alone.
To apply for a virtual premium auditor position, take look at the available job listings above or apply now for any of our available virtual or in office premium auditor positions.