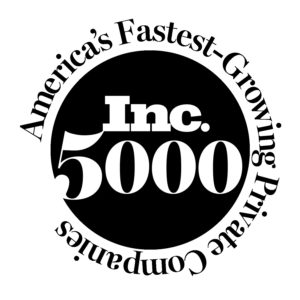 Insurance Services Group of the Southeast (ISG), specialists in insurance premium audits, announced today that it has been named on the 2019 Inc. 5000 List of Fastest Growing Companies in America. ISG has achieved this award for the past three consecutive years, marking its continued membership in an elite group of rapidly-growing privately-held firms throughout the U.S.  
Remarked Brian Thornton, President and CEO of ISG, "We are pleased to have achieved this honor yet again in 2019, our third year on the INC 5000 List. Only 1 in 8 companies are able to achieve making the INC 5000 list three times. Our loyal customers and excellent audit team are owed a great debt of thanks for their continued partnership and hard work. Our company continues to grow and expand our services, leveraging our commitment to communication and excellence to provide a seamless and smooth experience for our customers and policy holders."  
The Inc. 5000 list began in 1982 as the Inc. 500 List, expanding to 5000 in 2007. The list represents a comprehensive look at the most important segment of the economy, America's independent entrepreneurs.