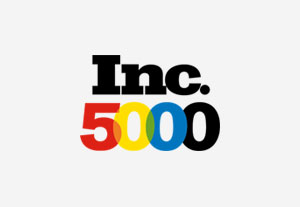 View the 2017 Inc. 5000 List
ST. PETERSBURG, Fla. (December 20, 2017)— Insurance Services Group of the Southeast (ISG), specializing in providing premium audit and related services to insurance carriers and managing general agencies, announced today that it has been named #3326 on the Inc. 5000 List of Fastest Growing Companies in America. The List is a distinguished editorial award and outlines the fastest growing privately held companies from across the country that demonstrate the highest revenue growth over a 3-year period.
"We are incredibly proud to be included on the Inc. 5000 list," said Brian Thornton, president and chief executive officer, ISG. "This growth and success is tied directly to the hard work and dedication of our employees. I also want to thank our valued clients, our associates and our service partners for continuing to help ISG realize its vision to be the elite provider of premium audit, consulting and expert witness services."
ISG focuses on striving for excellence in all aspects of its work. The company's track record of strong performance supports its ability to continue to drive value for its insurance carriers and managing general agencies. Thornton added, "In an ever-­‐‑evolving competitive landscape, we have continued to focus on integrity and communication to provide top quality services to our clients. We are looking forward to the future with continued growth and to ensure that only the best and most efficient work is delivered time after time."
The Inc. 5000 list began in 1982 as the Inc. 500 List, expanding to 5000 in 2007. The list represents a comprehensive look at the most important segment of the economy, America's independent entrepreneurs. This year, on average, companies included on the list have grown six-fold fold since 2013.
View the 2017 Inc. 5000 List