Do you have experience with business insurance auditing, and thrive in a fast-paced, diverse environment? We're looking for you to fill one of our multiple available insurance auditor jobs! ISG is a top-rated auditing company devoted to providing superlative customer experiences while building a supportive, challenging employee atmosphere.
What We're Looking For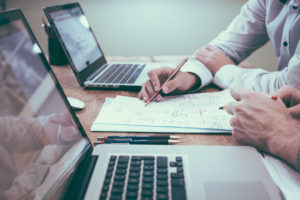 ISG is a highly-rated insurance auditing company, and we are looking to expand our insurance auditing team. Because insurance auditing involves a great deal of communication, careful handling of sensitive information, and plenty of patience, ISG is eager to speak with candidates who have a passion for the industry and thrive working as part of a collaborative team in a diverse environment. Insurance auditing can involve travel, and will require you to move from job to job from week to week--or even from day to day--and we are seeking someone eager to step into new spaces and take on new challenges.
To succeed in any of our insurance auditor jobs, you must exhibit careful attention to detail, show strong communication and interpersonal skills, and have experience working with computer programs used to conduct insurance audits. Applicants must have literacy in at least the Microsoft Office Suite, though experience working with Visual Audit or another auditing program is preferred. Familiarity with basic insurance principles is also a benefit, and candidates with at least 3 years of history working with insurance auditing programs and guidelines will be given priority.
ISG and You: What to Expect as an ISG Employee
ISG has been highly rated for its attention to customer service and its devotion to providing the best customer experience, and for its engaging and supportive employee culture for three years in a row. As such, a career with ISG means working alongside individuals who share your passion for the industry and handle all insurance audits with consistent communication and an ongoing commitment to excellence. We pride ourselves on building teams who are capable, engaging, and dedicated to team goals, and expect all employees to display honesty, integrity, and consideration in their roles as they audit businesses to ensure all insurance coverage is necessary and appropriate.
As an employee of ISG, you can expect to receive the training and tools you need to succeed, which includes access to the latest in auditing technology and programs. If this sounds like a good fit for your experience and skills, review our open insurance auditing positions and reach out to us today!