Are you an independent premium auditor looking for a company to call home? We're on the hunt, too! ISG is currently hiring an independent premium auditor to join our ranks. ISG is a fast-growing and fast-paced insurance auditing company, looking for the best in the industry to join our team. Take a look at our job postings above to see if we have a position open that fits your skills!
What We're Looking For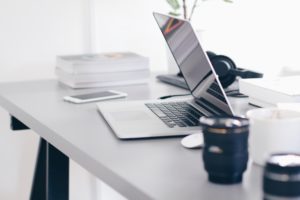 ISG is recognized for its outstanding customer service and professionalism in the industry, and we are looking for independent premium auditors with that same dedication to excellence to join our team and boost the ISG auditing crew. With three consecutive years of awards and a reputation in the industry as a top contender, ISG is dedicated to hiring professionals who are not only good at what they do, but who are also dedicated to maintaining honesty and integrity in their work, determined to make communication a top priority, and consistently looking for ways to demonstrate patience and consideration in their roles.
ISG team members are expected to have some familiarity with standard office programs, including the Microsoft Office Suite, and candidates with some experience working with Visual Audit or a similar program are preferred. Although we offer training in our rules and systems, applicants must demonstrate knowledge of the tools considered industry standards. Because much of your workday will be conducted outside of a traditional office, ISG is searching for applicants with a history of excellent time management and organizational skills. Auditors take in a great deal of information, and that information must be sorted through and recorded in a timely, efficient manner.
What Can ISG Do For You?
Apart from providing excellence in company procedures and employee culture, ISG is a leader in the industry and equips all employees and contractors with the training and tools necessary to complete audits successfully. ISG employees have access to education related to the field and gain exposure to other industry professionals, to create a truly dynamic working environment committed to keeping professional growth, integrity, and communication at the fore. If you are an independent premium auditor looking for a company with which to grow and expand, ISG is a great place to start.
If ISG sounds like the right fit for you, we'd love to hear from you! Head over our careers page where we list all of our current premium auditor jobs, and or reach out to us with your information and application today!